ST. FRANCIS DEVELOPMENT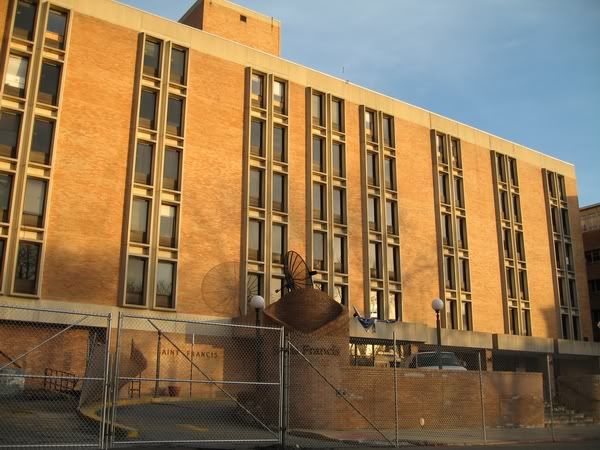 I have spent many a day [and night] at the old St. Francis Hospital in Hamilton Park. It was my friends' alma mater, and consequently the site of many nursing school dorm room sleepovers. It was also the second home for my parents, who were members of the Secular Franciscan Order, and the center where they held regional meetings, administered last rites to dying Catholic patients, held Catechism classes, and assisted in Communion rites at the first floor chapel.

Today, St. Francis is an abandoned shell of a once vibrant hospital, nursing school and community center. The former hospital, along with two parcels, are being converted into 300 new condos and apartments mixed with some commercial retail space. The proposed development has many JC residents concerned, and prompted the creation of a watchdog committee. Visit the 25mc Watchdog Group website for details and updates on the project.