TGI[JC]F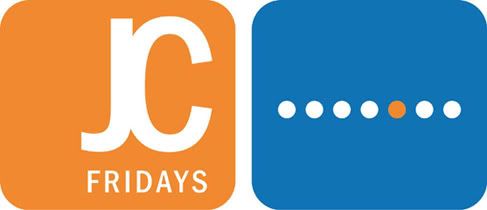 JCFridays is back!



FRIDAY, DECEMBER 2ND, 2005



EVENT LISTINGS
for more information (including maps), please visit: http://www.jcfridays.com

9am - 9pm


JOHN MEAGHER ROTUNDA GALLERY


presents The Greenville Yards: a photo documentary (2nd floor), Ibou Ndoye solo exhibition (3rd floor).
City Hall, 280 Grove Street. 201-547-4333.

12pm - 6pm


GRIGORY GUREVICH STUDIO GALLERY


will present Watercolors.
282 Barrow Street. 201-451-4862.

6pm - 8pm


MANA FINE ARTS


Exhibition Opening for The Chair Story, featuring 21 artists.
Curated by Mike Filan & Kay Kenny.
227 Coles Street (under 12th Street overpass). 800-330-9659.

4pm - 3am


SIMPLE CAFÉ AND BAR


Photography exhibition, Works by Andre Omar Watts.
174 Coles Street at 9th Street. 201-222-3105.

6pm - 9pm


GALLERIE HUDSON


Complimentary wine and cheese reception showcasing
Local and International contemporary artists.
197 Newark Avenue. 201-434-1010.

11am - 5pm


JERSEY CITY MUSUEM


offers free admission to all exhibitions: 17 Jersey City artists are currently exhibiting at the museum. Exhibitions include "Circa Craft 2005" (the NJ State Council on the Arts Craft Annual), Michelle Vitale Loughlin's installation "Bound," and Guest Artist to the Permanent Collection, Margaret Murphy.
350 Montgomery Street at Monmouth. 201-413-0303

11am - 8:30pm.


MELT

presents
the artwork of Peter Giaccio.
581 Jersey Ave. 201-459-0008

8pm - 9:15pm


THE MANAGEMENT COMPANY

presents
The Long Christmas Dinner, a short play by Thornton Wilder.
Reservations recommended by calling 646-320-1318.
Victory Hall, 186 Grand St. at Marin Blvd. 201-209-0510.

8 - 11pm


YOGA SHUNYA

presents
Dance performances by Heather Warfel and the County Prep High School Dance Program (8-8:45) and Live Jazz with the Dave Willocks Jazz Group, a concert of original music led by Dave Willocks, guitarist and Yoga instructor (9-11).
275 Grove Street (above the Majestic Theater). 201-610-9737

8pm - 10pm


GRACE CHURCH VAN VORST


Hudson County Music presents a short program of Bach, Beethoven and more by the Overtone Duet. World View performs music on mandolins. Informal preview performance of Jonathan Riedel's latest ballet Purgatorio, the second part of the Riedel Dance Theater's work-in-progress, The Divine Comedy. Program at 8pm, repeated at 9pm.
39 Erie Street (Enter through red doors on Second St.).
201-659-2211 x 8

10pm - midnight


SWEET PRISCILLA

presents
Jersey City Unspoken, a spoken word performance featuring
Leila, Karina, Mike D, Chris Nine, Leslie R and more.
530 Jersey Ave. 201.240.5021

24 hours


PRO ARTS


Windows on Columbus presents Ibou Ndoye.
Mack-Cali Building Lobby,
Christopher Columbus Blvd. & Greene Street. 201-736-7057.

24 hours


E. JAN KOUNITZ

presents
Indefinite Exposure: Mo' Drive-By Photos.
357 Palisade Avenue (Breher Brothers Building). 917-447-6588.

DISCOUNTS
Janam Tea Shop
353 Grove Street. 201-432-4TEA
FREE tea from 6-9pm!! Purchase any inspiring, art-related gift basket (with blue tissue paper) & receive 25% OFF the whole day!!

Melt
581 Jersey Ave. 201-459-0008.
Mention JC Fridays and get 15% off everything all day!

If you are interested in volunteering or participating as an arts organization or business, please email Christine Goodman at info@arthouseproductions.org or call (201) 915-9911.