SATURDAY LINEUP
This Saturday is jam-packed with events in JC. I need to figure out how to be in multiple places at the same time.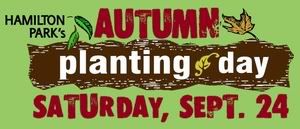 Friends of Hamilton Park Autumn Planting Day
Hamilton Park

9:00 AM - ?

We'll be gathering in the center of the park to plant an assortment of perennials, bulbs and colorful autumn "mums" to complete the area leading up to the gazebo. Compost and mulch will be delivered prior to the planting. No experience is necessary. Just bring some energy!
Lunch, local apples and refreshments will be provided.

http://www.friendsofhp.com
JC Irish Festival on the Hudson

11:00 AM - 7:00 PM

Exchange Place

http://www.saintpatricksdayparade.com/jc_festival.htm
JC Reservoir Tours
Every Saturday, until the end of October 2005, rain or shine, the Jersey City Reservoir Preservation Alliance will open Reservoir 3 in the Jersey City Heights to the public for free guided tours, picnicking, gardening, bird watching, catch/release fishing and, most popularly, kayaking.

http://jclandmarks.org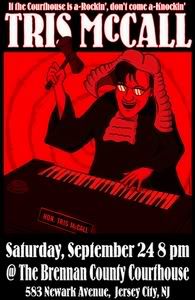 Tris McCall
8:00 PM

Brennan County Courthouse

583 Newark Avenue

http://www.trismccall.net