[NOT-SO-SWEET] SIXTEEN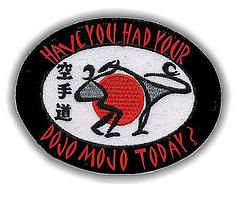 The
Carnival
turns sixteen this week, but i
n light of last week's events, I've decided to cancel this weekend's birthday / labor day BBQ. But like any mature sixteen-year-old, I've decided to update you on this week's gossip updates:
Though not necessarily NJ-oriented, many of the bloggers understandably had Katrina on their minds.
While many of us wondered how a hurricane like Katrina would affect our state, Enlighten-NJ told the tale of two cities.
Fausta posted the
latest on countries who have offered help on Katrina
and noticed a
pattern in human nature
.

Mister Snitch! provided
rare links
on Kanye West's ad-libbed speech on Friday night's live fundraiser on NBC, which was
originally reported by Riehl World View
.
Although GiggleChick had some great news this week, she - like the rest of the world - had little to giggle about last week.
And the true Jersey girl pondered the true cause of the hurricane.

Clifton Blogs wondered if we are being gouged, and eCache pontificated that taxpayers are not the answer to higher fuel costs.
The Opinion Mill mulled over The Discconect, while Rich from down the shore was looking for Jay. SloppyDawg wrote of the press getting harrassed, and Joe's Journal had much to cover this week.

For DynamoBuzz, this week marks not just the end of summer, but also the end of the dog days of summer for NJ politics.
The Jersey Shore Real Estate Bubble reported that NJ has the highest median income in the US.

The Art of Getting By wondered
who's gonna drive you home tonight
, but fortunately, the Atlantic Highlands Muse is coming to save the day.

CJ from the Attack of the 15.24 Meter Blog! mused about the lost art of postcards.
Jim at Parkway Rest Stop is weary, as is Tom from NJ Weblogs.

I'm a little miffed that Where is the Remote? forgot to invite me, but he was nice enough to report on the
ho-rocken party
he attended last Thursday.
KateSpot posted photos of the
new addition being built onto her home
, perhaps to hold an Octoberfest party for the Jersey Bloggers?
Next week, the Carnival will be buzzing with the
Nightfly
. As always, please send your email to NJCarnival@gmail.com to get on board.
---