MEGAN'S LAW
The NJ Sex Offender Internet Registry makes it easy for ordinary citizens* to access information about sex offenders so they can take the necesssary precautions to protect themselves and their loved ones. The registry website notes that the "sex offender Internet registry includes information pertaining to sex offenders determined to pose a relatively high risk of re-offense (tier 3 offenders) and, with certain exceptions, information about sex offenders found to pose a moderate risk of re-offense (tier 2 offenders). The Internet registry excludes any information about offenders determined to present a low risk of re-offense (tier 1 offenders)."

I am posting the following photos and data of registered sex offenders residing in Jersey City for public safety and informational purposes only, in accordance with the Prohibitions on Misuse of Registry Information.

Shannon Austin
DOB: 06/10/1975
Tier: 2 Moderate
Offense: Sexual Assault
Date of Conviction: 03/26/1993

Victim: Under 18, Female
He and several others sexually assaulted a juvenile female thereby preventing her from leaving the house.

Hopie Brooks
DOB: 03/17/1951
Tier: 2 Moderate
Offense: Sexual Assault

Date of Conviction: 01/11/1990
Victim: Under 18, Female
Offender took victim for a walk, brought her to an isolated area, then assaulted her



Arnold Burks
Aliases: Ronald Burks, Victor Nieves
Offense: Criminal Sexual Contact 06/03/1988

Offense: Sexual Assault 07/16/1993
Victim: Under 18, Female
Occurred during a visit with the offender


Danny Carter
Offense: Sexual Assault 03/09/2001

Victim: Under 13, Female
Registrant gained access to victim through family and friends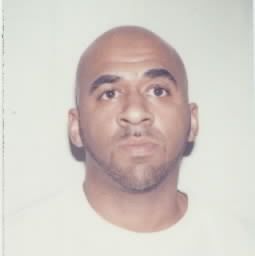 Sean Crawford
Offense: Endangering the welfare of a child 07/19/2001

Victim: Under 18, Female
Registrant took the victim on a motorcycle ride then back to the registrant's apartment. Registrant pushed victim onto his bed and forced vaginally intercourse with victim.

* with Internet access