THRILLA IN MANILA
According to the 2000 Census, Filipinos are the second largest API [Asian Pacific Islander] population in the United States, with the majority residing in California, New York, and New Jersey. Here in the garden state, nearly a quarter million Filipinos have chosen to live in -- you guessed it -- chilltown JC!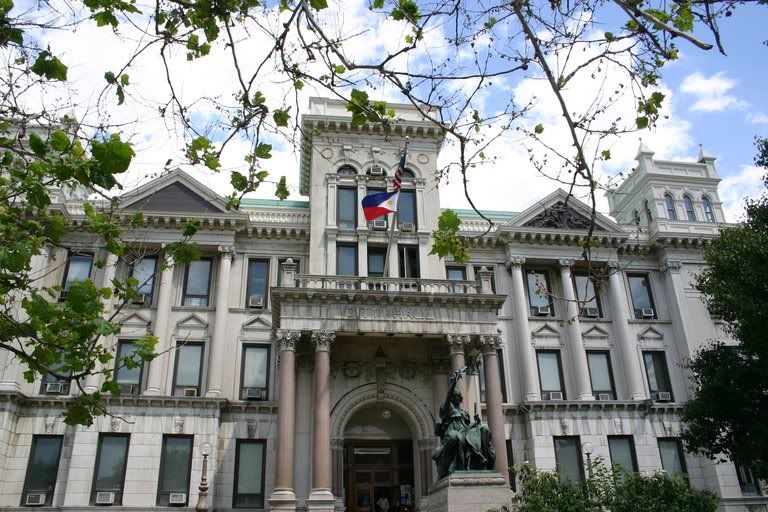 In case you were wondering, that is the Phlippine flag that has been displayed
along with the American flag in front of City Hall
Each summer, JC comes alive and proudly boasts its multicultural makeup through numerous weekend parades and festivals.
As mentioned in this week's calendar, Exchange Place was the site of this year's Philippine-American Friendship parade and festival. Sure, the theme was Philippine-American Friendship, but yesterday's parade and festival seemed more of a celebration of the Filipinos' multiethnic and multicultural heritage. The faces are as colorful as the traditional dress, and the food is the amalgam of Malay, Spanish, American and Chinese cuisines.

The highlights of yesterday's festivities were the parade, which included among others, Mayor Healy dressed in the native

Barong Tagalog

, and the Fashion de Manila, which featured modernized versions of the

Barong

and the Terno, the national costumes for men and women, respectively.

Here are the photos, in case you missed out on all the fun. By the way, all photos are
©2005
Dojo Mojo. Be nice. Don't steal.
Exchange Place: the scene of the crime



It sure didn't rain on their parade



Flower girls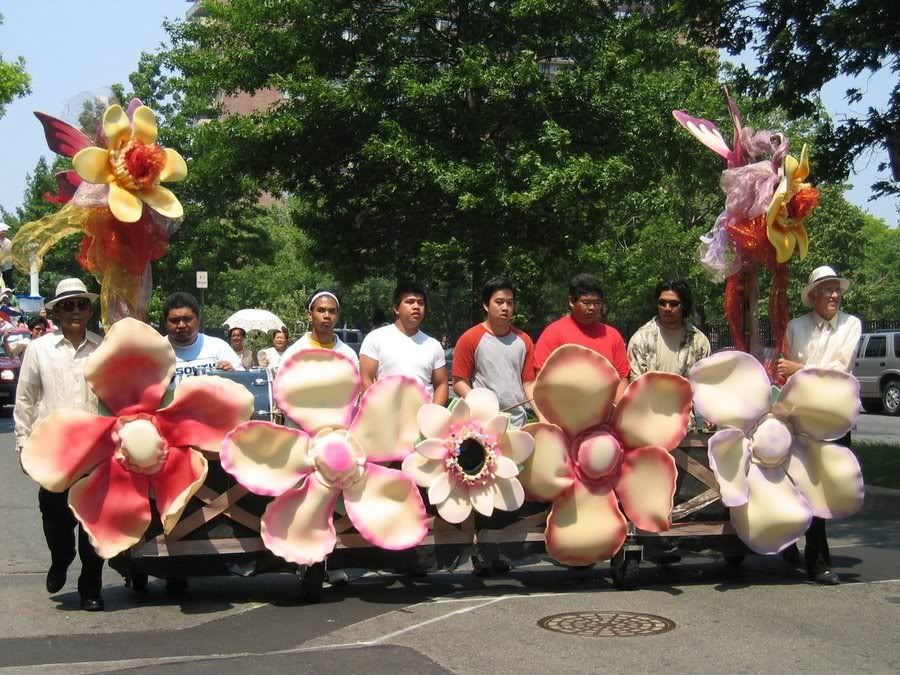 Flower boys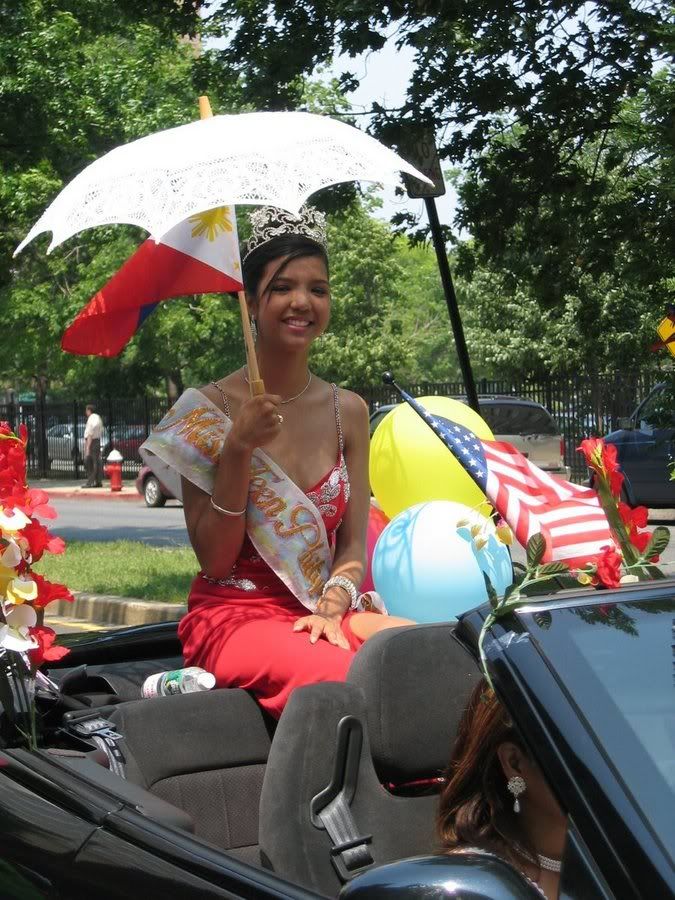 It wouldn't be a parade without the pretty pageant girls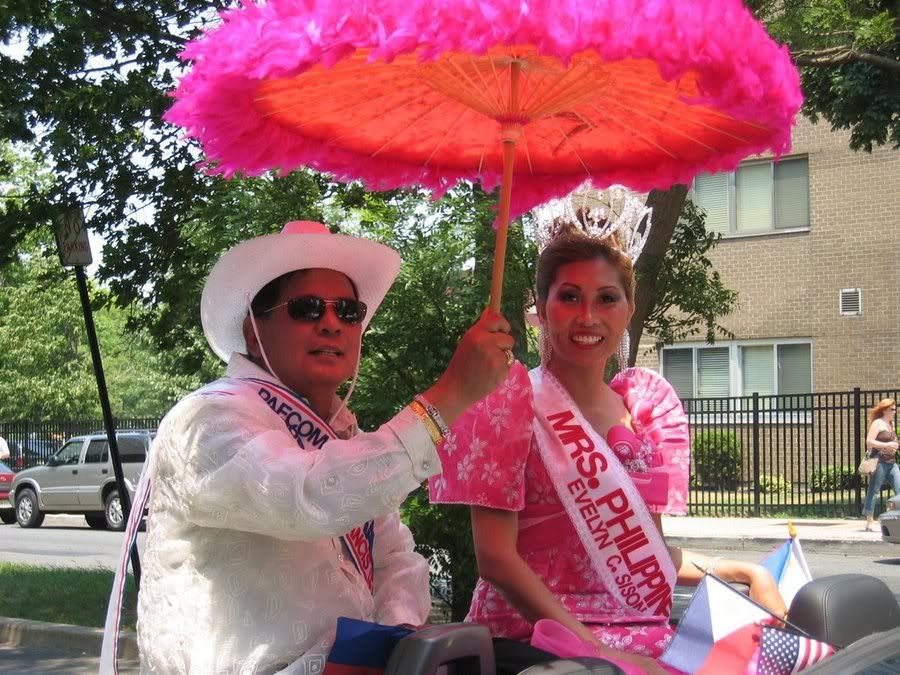 Not to be overlooked: Mrs. Philippines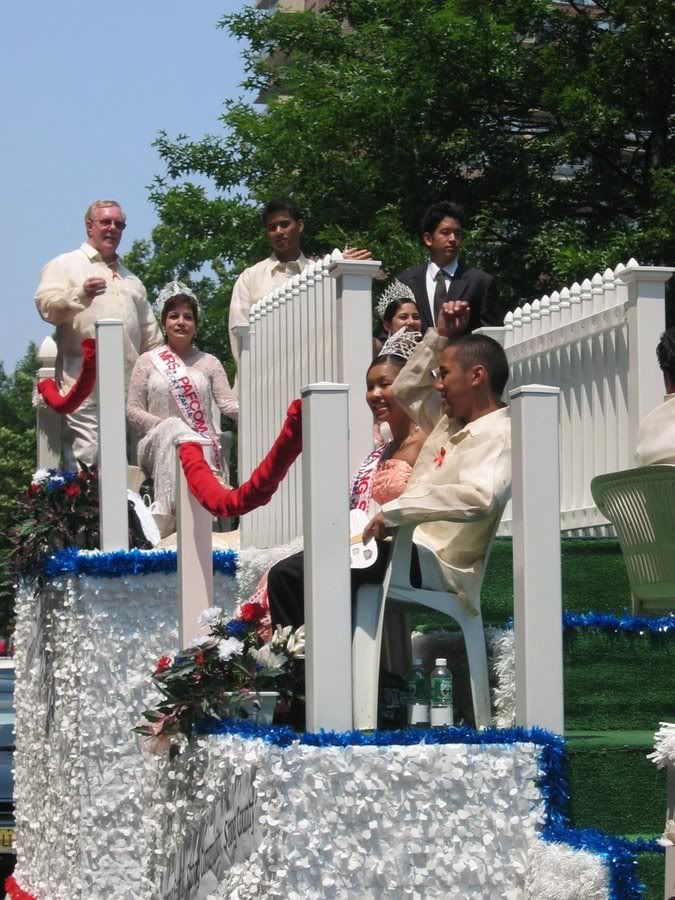 Grand macdaddy float with the token Caucasian dude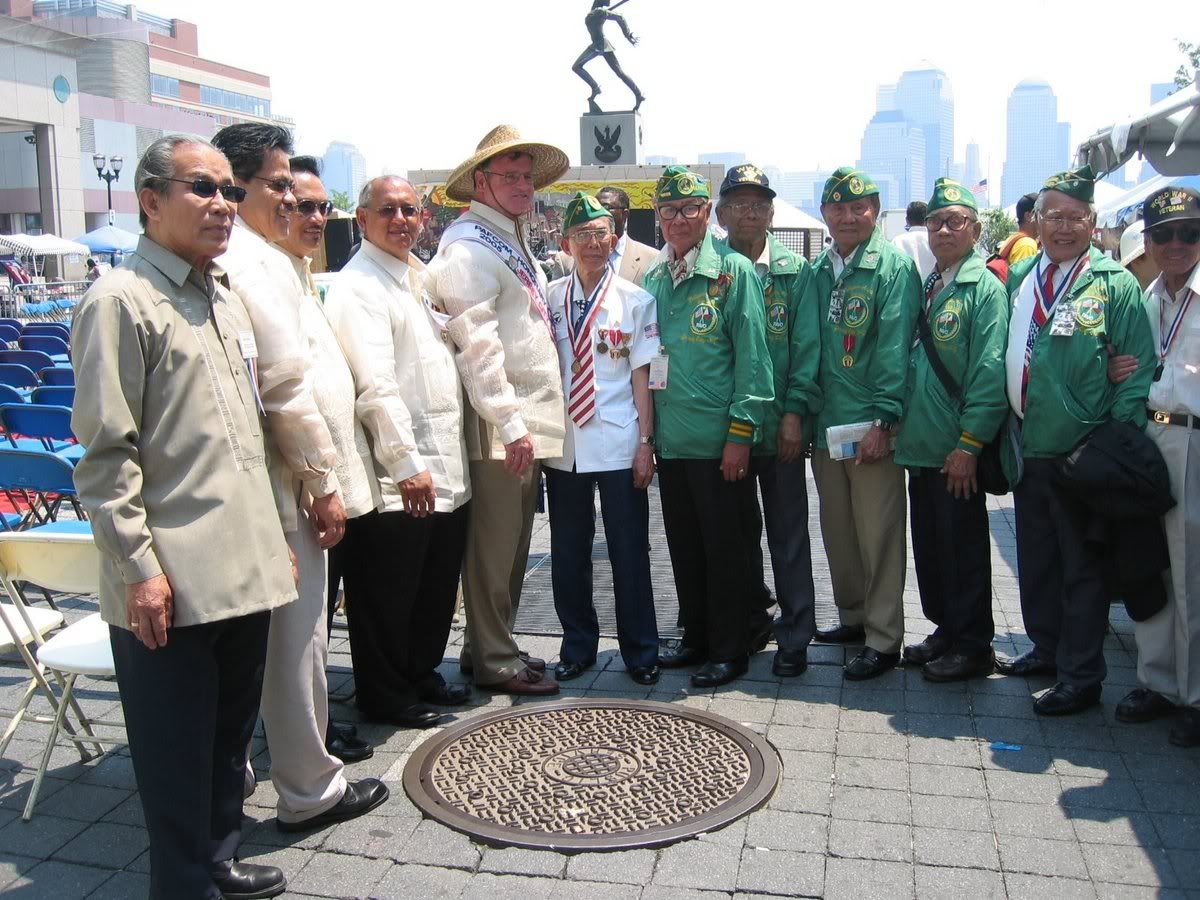 Healy with his posse




FASHION DE MANILA PHOTOS: