BRINGIN' DOWN THE [ART]HOUSE
I've been meaning to see JC's own
American Watercolor Movement
for some time now, and I thought, what better time to check them out than this evening's
event
?
Although the five-band lineup tonight was reduced to three, the artists who did perform this evening more than compensated for those who were absent. First up was
Han Shot First
, whose funky bluesy rock warmed me up for the evening. They were followed by
Kukurudu
, a percussionist and belly-dancer duo who truly do deliver an "electrifying explosion of drums, percussion, dance and energy." While the hostess extraordinaire
Christine Goodman
and her co-host raffled off the last set of prizes, I wondered how the next performer could possibly top the last set. Nothing could have prepared me for the
American Watercolor Movement
, whose music I shall refrain from attempting to describe, and will instead point you to Tris McCall's
review
.
Although I didn't win the Ipod Mini or the $100 Best Buy gift certificate, this evening's event definitely surpassed my expectations. Good times.
I wish
Arthouse Productions
the best of luck and look forward to their future projects.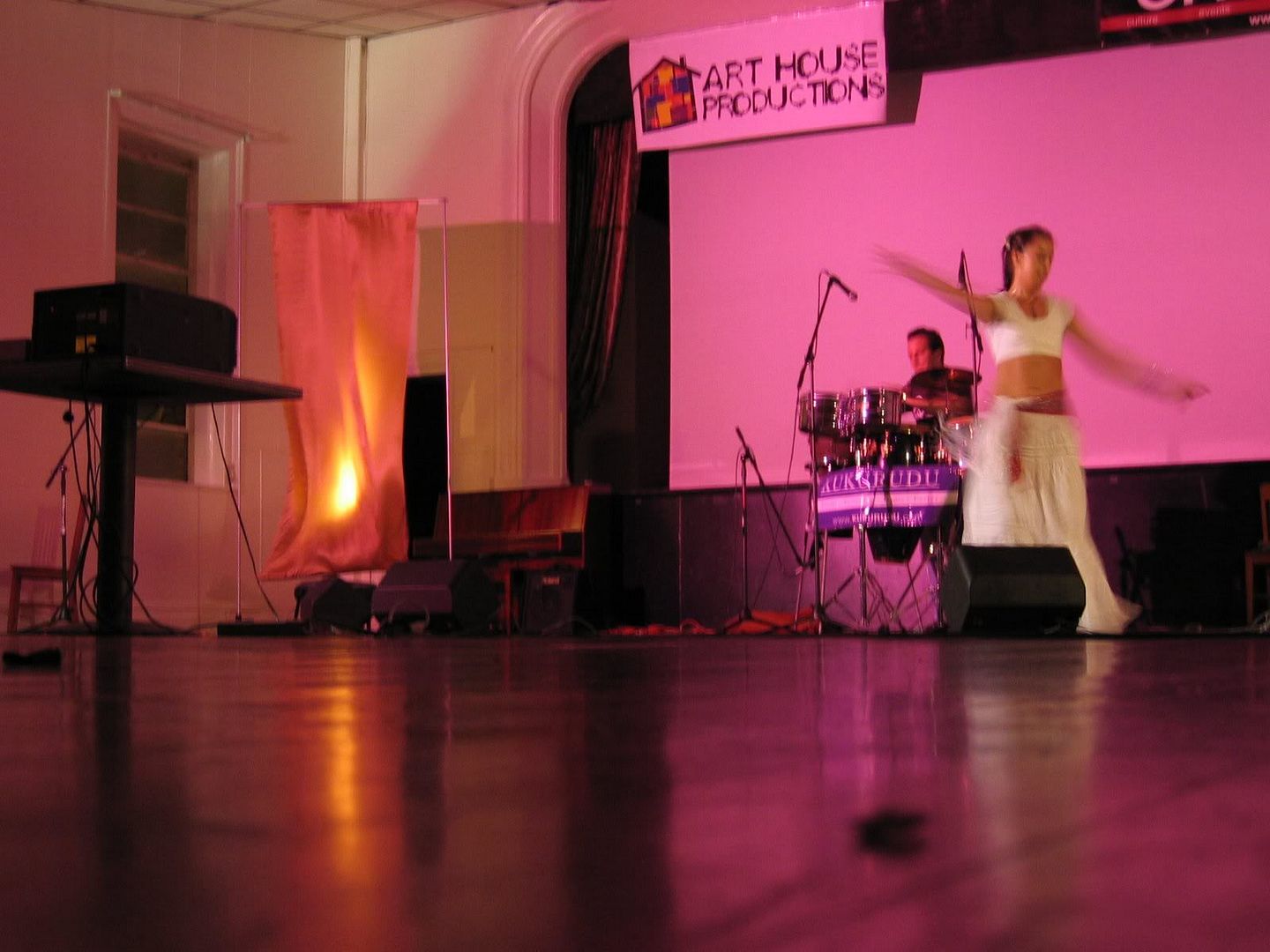 Kukurudu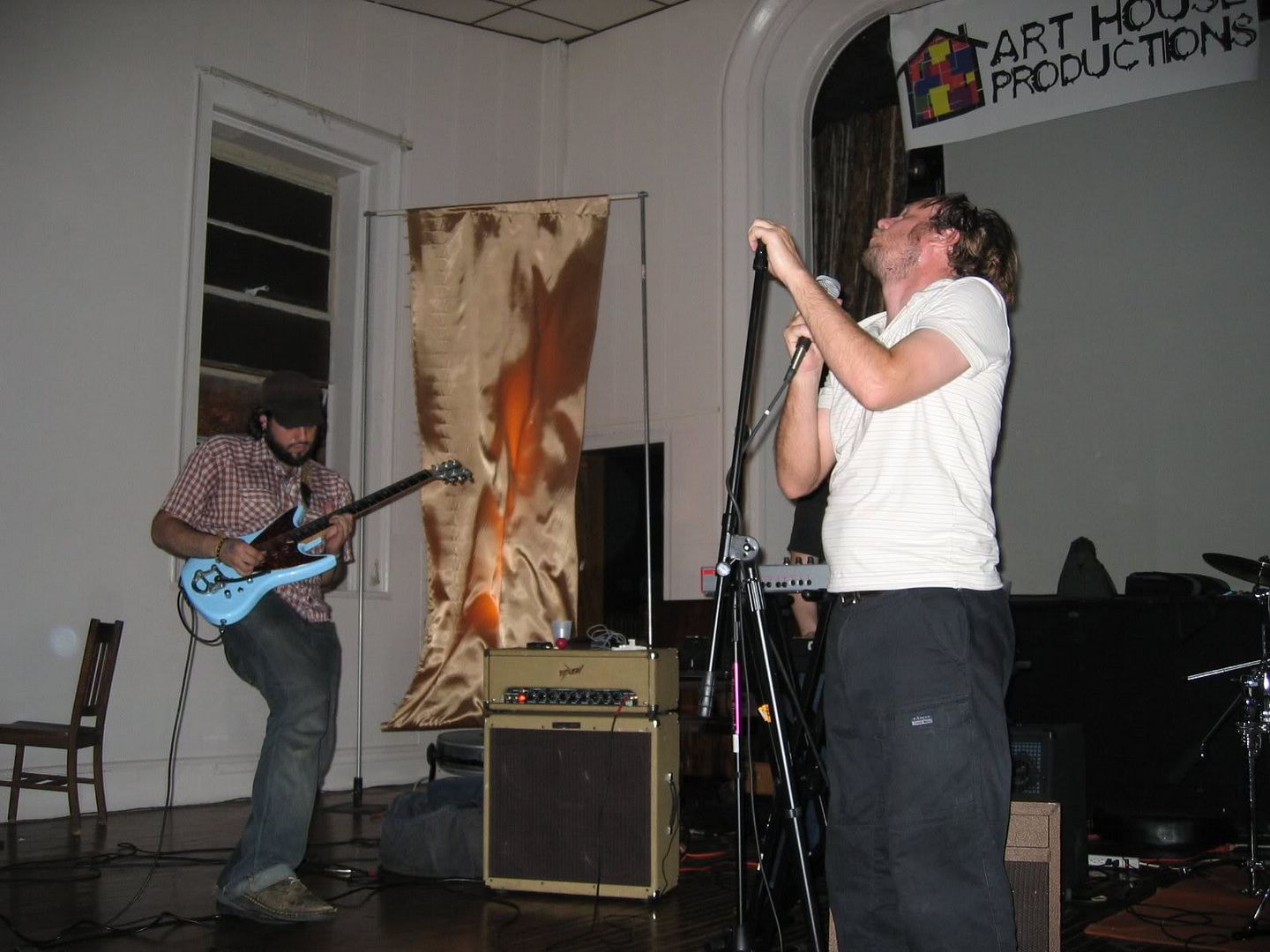 American Watercolor Movement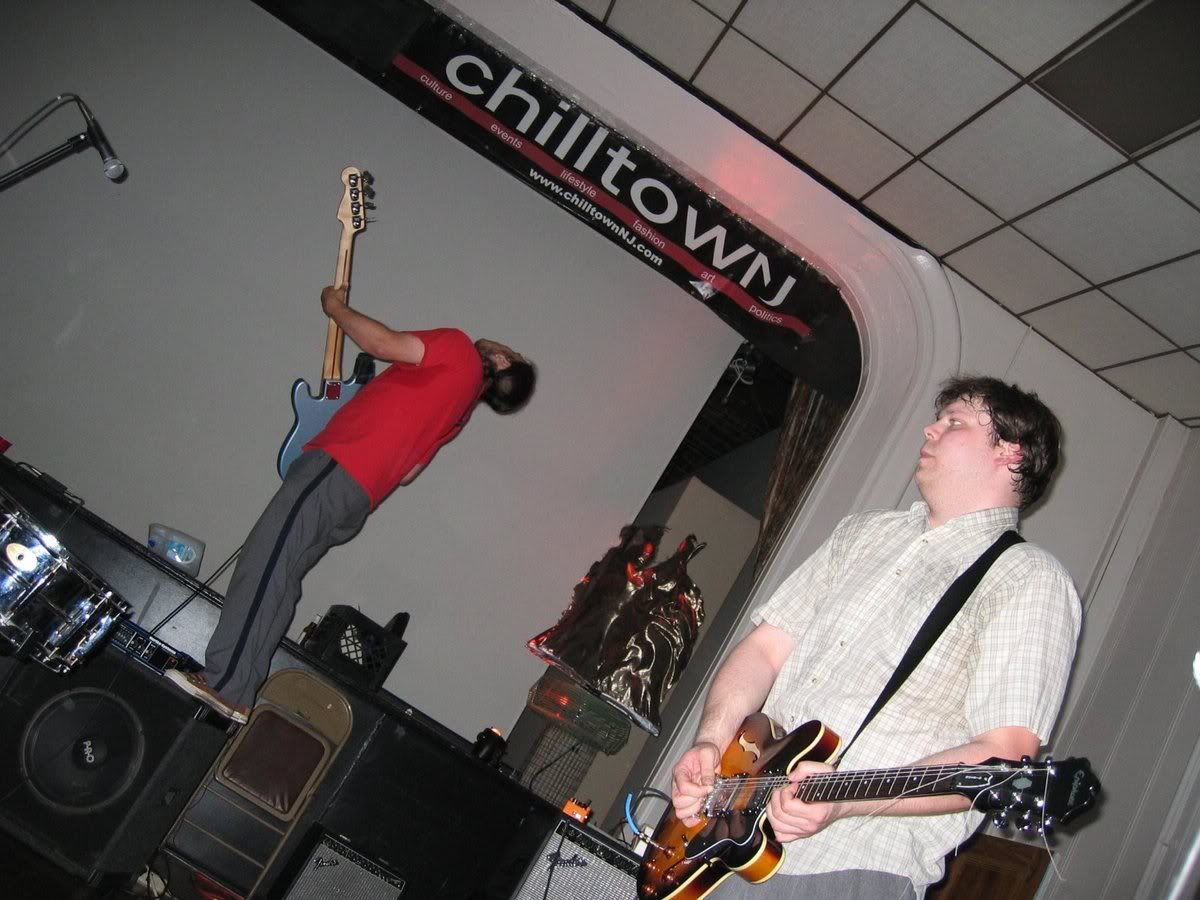 American Watercolor Movement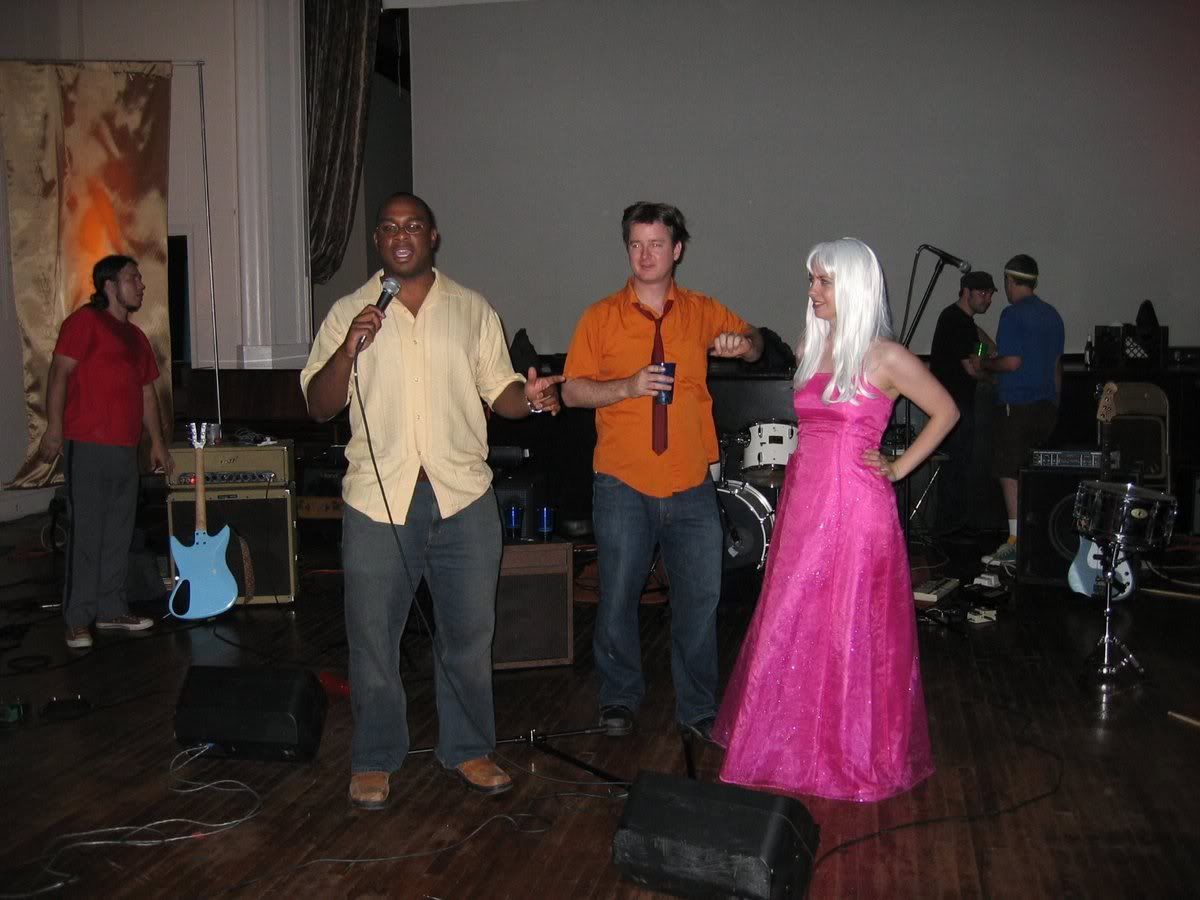 The illustrious Christine Goodman with Chilltown editor and her co-host